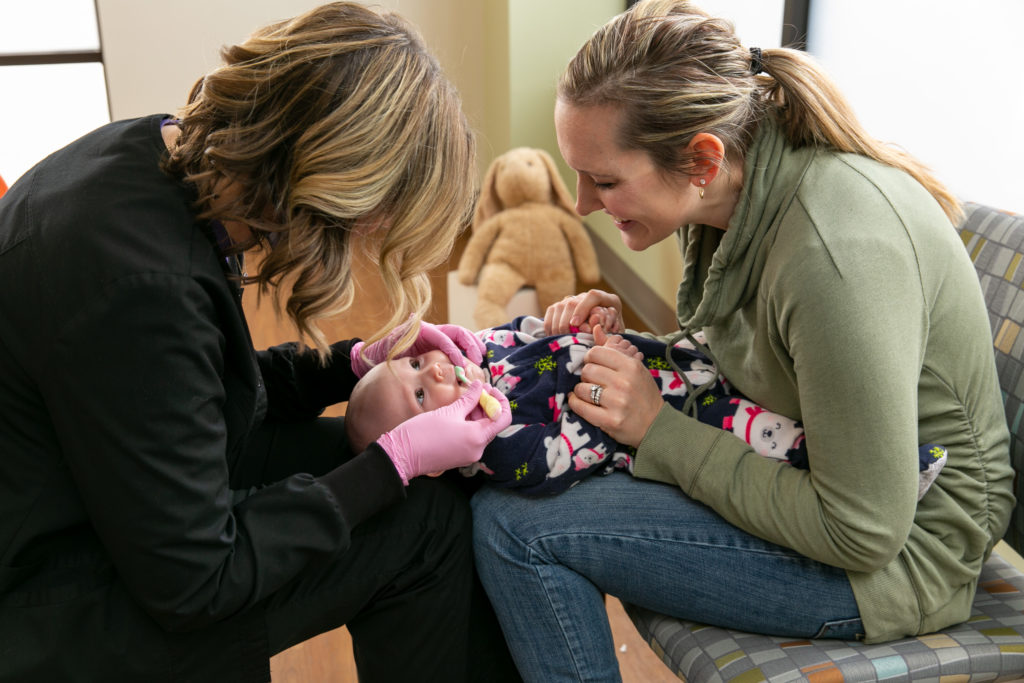 We're excited for your child to join the Prairie Pediatric Dentistry family! We recommend bringing your child in after the first teeth erupt or by your child's first birthday. Baby (primary) teeth play an important roll in the growth and development of your child. These teeth help your child with proper chewing, speech development and they act as a space holder for the permanent teeth.
At your first visit, you will learn how to best care for your child's oral health, including the growth and development process and frequency of visits.  We make listening to, and addressing, all your dental concerns our top priority.
This is what you can expect at your first visit:
Review the child's medical and dental history
We will evaluate for growth and development, injuries, and cavities
Evaluate oral hygiene
Will give advice on teething
Obtain appropriate dental radiographs, when appropriate
We will demonstrate and give tips for proper brushing and daily care of your baby's teeth
Recommend a preventative protocol based on the child's risk of developing cavities and incorporating the use of fluoride in your daily routine
Review common dental injuries, prevention and what to do in an emergency situation
Will give advice on your child's diet and snacking habits
Offer advice on pacifier use or finger sucking habits
Answer questions and address specific concerns
Give us a call at 913-871-5771 to schedule your child's first dental check up!