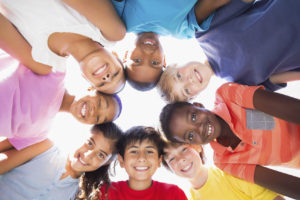 Thank you for visiting our website! We look forward to getting to know you. Good dental habits start early and have a significant impact on a child's health and happiness.
Our mission is to be your partner in giving your child a healthy smile from infancy through adolescence, including those with special health care needs. We focus on creating a caring and compassionate office experience that will carry over into positive home care for your child's smile. At Prairie Pediatric Dentistry, we respect your values when determining the appropriate care for your child. Together, we set the stage for a lifetime of healthy teeth.
As a patient, you are a part of the Prairie Pediatric Dentistry family! We believe in building relationships with our patients and their families. Parents are welcome to come back with their child to be a part of each appointment. This allows us to address any questions or concerns during the visit. To get started, you can find answers to the most frequently asked questions here, or you can contact our office via phone or email at any time to have a conversation with our caring staff.