What can you do if your child is so scared we cannot perform treatment?
Dental procedures can be very scary and stressful for children. Sedation is one method Prairie Pediatric Dentistry uses to help make things easier for patients. Depending on your child's needs, we have a variety of options available.
Types of Sedation
---
Nitrous Oxide Sedation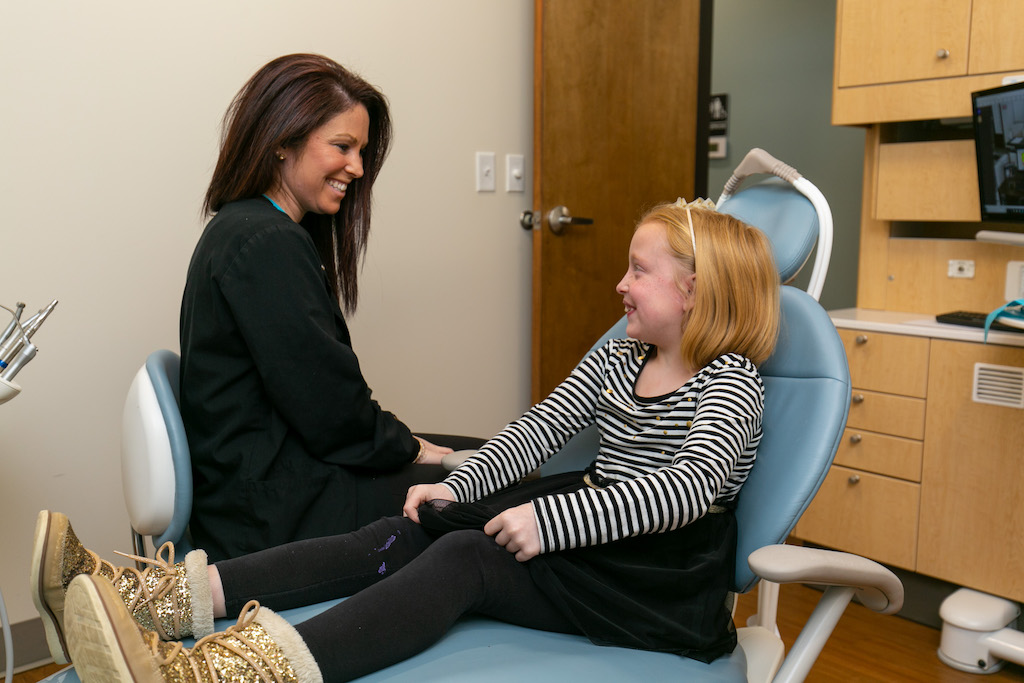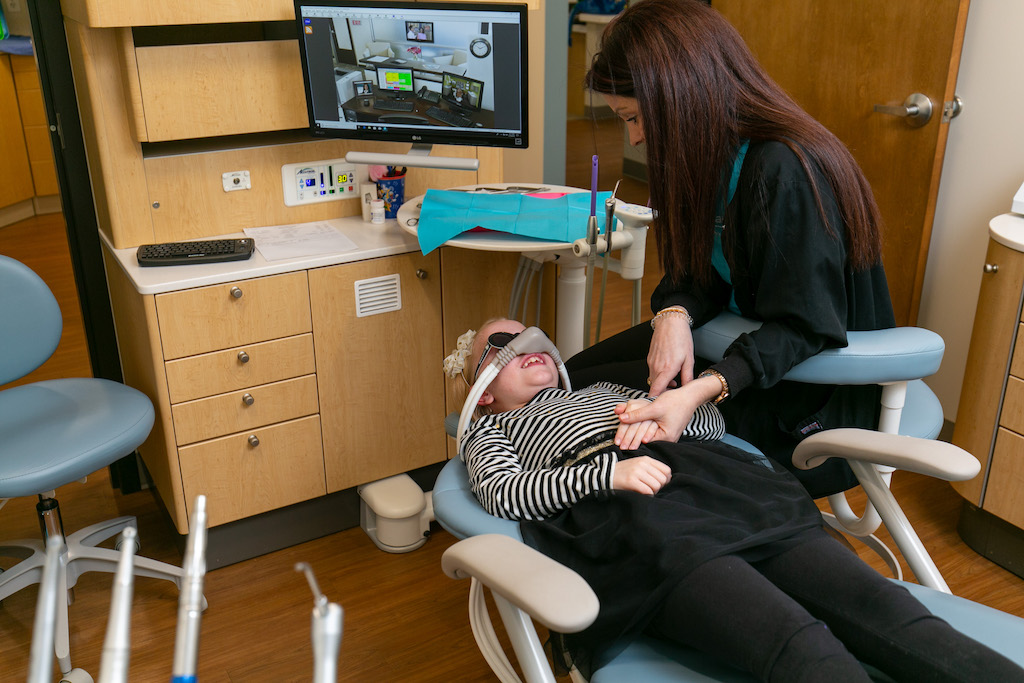 Nitrous oxide, more commonly known as laughing gas, is often used as a sedative during a dental visit. The gas has a calming effect that helps scared or anxious patients relax during their dental treatment. Because it is a mild sedative, patients are still awake and can talk to their dentist during their visit. For some, this level of sedation is not enough to overcome their fears.
General Anesthesia
Anesthesia services in the field of dentistry have been around for a very long time with an excellent record of safety. Prairie Pediatric Dentistry has aligned with a group of highly trained, board certified physician anesthesiologists. The anesthesiologist group specializes in providing your child with advanced anesthesia services, that are the same as those provided at the hospital, all in the comfort of our offices and at a fraction of the cost. For those children needing more care, Dr. Emily is credentialed with Children's Mercy Hospital.