Good Diet and Healthy Teeth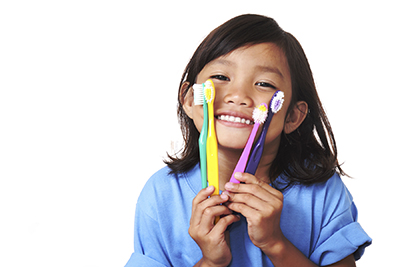 Regular visits to the dentist and good oral hygiene are so important. Providing a dental home for your child offers many benefits, ranging from reduced costs, ability to customize a prevention plan to your child having less anxiety about visiting the dentist. Continuous at-home care combined with frequent dental visits will help ensure your child's lifelong oral health.
Tips for Cavity Prevention:
Limit Frequency of snacks.
Help your child with brushing, flossing.
Limit juice, soda and sports drinks.
Avoid sticky foods like fruit snacks or hard sticky candy.
Choose nutritious snacks such as nuts, cheese, and fresh fruit.